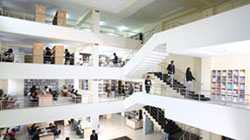 LIBRARY
The Oxford Library is the hub for information services in the institute and serves as a major learning and resource centre. It is located in an independent spacious block in each & every Institution and it is a creative and innovative partner in supporting the teaching, learning, scholarship and research activities of the institute. The location of the central library overlooks beautiful landscape of lush green plants and variety of flowers. With the fast-growing collection, both in digital and print forms using the state-of-the-art facilities, the Central library is contributing at an higher extent to provide a world class academic institute.
CASHIER SERVICE
Bank Of Baroda(BOB) is operating its branch and ATM services at The Oxford College of Engineering. In addition to special services to campus community the bank has tied up with the College for making all type of financial transactions online including student fee payment, examination fees, Revaluation fees, scholarships, and other official transaction of the college.
FITNESS CENTER
At OXFORD campus, Full Time Fitness officers are available to take care of students. For Students to stay Fit and Healthy, College is equipped with Gym and Fitness centre facilities, Treadmill and other latest fitness equipment. All Gyms and Fitness centres are open both in the Morning and Evening hours.
DINING SERVICES
A spacious mess is available in campus including the dining hall, kitchen, ice cream parlour, bakery and all other facilities. The Dining hall can accommodate about 150 students per batch. Food is cooked hygienically. Facility to cook rice with steam reduces the cooking time and students can get steaming hot food.
REPROGRAPHICS & PRINT CENTER
High resolution and high-quality laser prints from single to multi-colour started to roll out by rsponding positively to technological innovations, market demands and students and faculties' needs. Campus has introduced a wide range of well-conceived and need based documentation services such as photocopying to laser printing, CAD services to designing, offset printing to book publishing.
PROVISION STORE
Books and stationeries are available in campus for our students and faculties that mainly focuses on providing course textbooks and needs.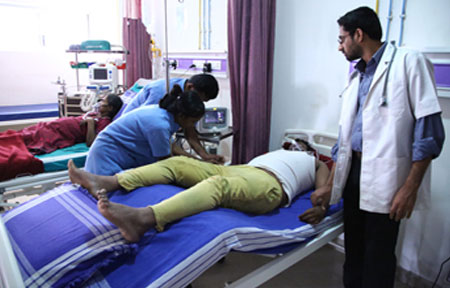 HEALTH CARE
A fully functional health centre with a residential doctor is in place to offer medical care for minor ailments and first aid. In case of emergency, students will be taken to The Oxford Medical College Hospital and Research Centre for treatment. Healthcare is the maintenance or improvement of healthvia the prevention, diagnosis, treatment, recovery, or cure of disease, illness, injury, and other physical and mental impairments in students and staffs. Doctors also provided medical consultancy and support to all the students and staffs.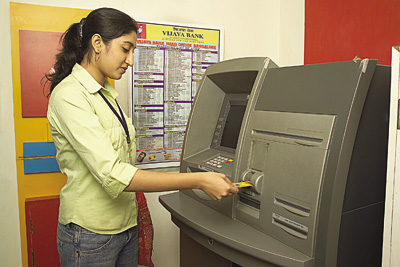 Bank Facilty
Bank of Baroda & Canara Bank extension Counters available within Campus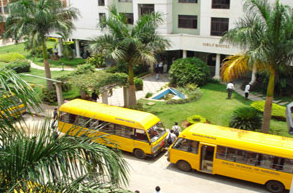 TRANSPORT
A full-fledged Transport section functions in the college with buses to provide transport facility to students and staff. This service is offered ensuring a hassle-free and safe transportation. The College runs around 50 buses for providing transport facility to students from various places in the city. The number of buses will be increased corresponding to the increase in the intake of students.