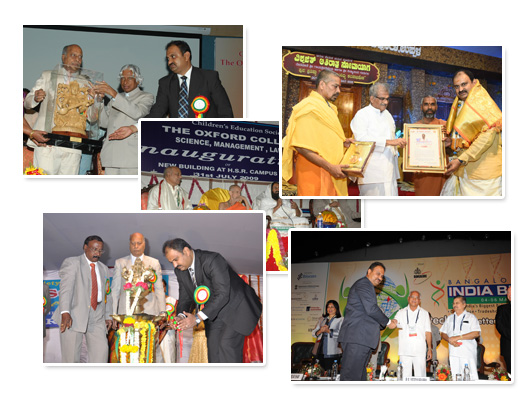 With an aim of providing a center of academic excellence, Children's Education Society (Regd.) was established in the year 1974 by the visionary educationist, Founder Chairman VidyashreeS.Narasa Raju, Bengaluru.

Children's Education Society is a leading player in higher education sector, where the mission is to encourage students to be future ready in various trending streams and ideology. With a vision to be respected and sought-after group of educational institutions, CES has engaged in equipping individuals to be build competitive caliber in today's world in its glorious journey of over four decades.

The Society has established under its wings more than 32 Educational Institutions in Bengaluru right from Pre KG to Post-Graduate and Doctoral courses in Medical, Dental, Engineering, Pharmacy, Nursing, Physiotherapy, Architecture, Commerce, Management, Science, Humanities, Law, Hotel Management and Education.

The Society provides need-based scholarships, free dental services, conducts various medical camps, workshops, seminars and also involves in charitable services for the benefit of mankind.