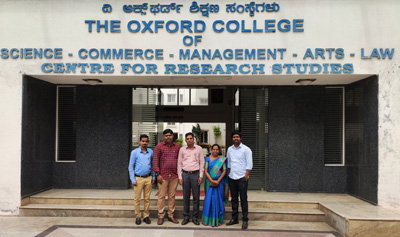 The uniqueness of this Master of Social Work programme, which was established in 2009, lies in the amalgamation of Theory and Practice. At the end of the course, the students emerge as well-rounded individuals and qualified social work professionals, ready to make their presence felt in their chosen fields. The curriculum for most social work courses includes both class-room theory sessions as well as practical exposure of realities in the field for two days a week.
The evidence-based, action and intervention oriented practices are established through teaching-learning process, field-based learning and internships that guide the students to act as social change agents and work towards social justice. The comprehensive understanding of macro system knowledge framework, along with the understanding of contextual and ground-realities, the integration of which enable the students to effectively initiate change and development at the micro level.
The global social work and transnational social work framework empower the students to think globally and act locally.