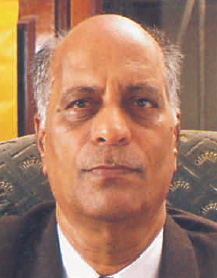 Quality education not just imparts knowledge; it moulds students into successful professionals and compassionate citizens of the world. And that is the kind of education we seek to impart at The Oxford Group of Institutions. The Oxford Group of Educational Institutions was established in the year 1974 under the aegis of Children's Education Society (R) and has gone on to become a centre of excellence in education for students, not just from India but from different parts of the globe.

The Oxford Group of Institutions has over 36 schools and colleges under its banner and offers more than 85 academic streams from primary level to Doctoral level in the fields of Arts, Management, Hospitality, Science, Engineering, Dental and Medical Courses. Over 15,000 students and 2,500 teaching staff call The Oxford Group of Educational Institutions, their academic home.

The Oxford College of Arts, which was started in the year 2006, offers undergraduate and postgraduate career-centric courses in the arts streams. The college lays adequate emphasis on academics with a strong foothold in extra-curricular and co-curricular activities. Classroom learning is coupled with practicals and field work to get a holistic view of the different disciplines.

While strict discipline is maintained on campus, students are also given the freedom to explore their talents and creativity. A very competent team of highly qualified faculty members guide the students in their quest for knowledge. We hone our students' skill sets in order to help them build successful careers, even as we mould them to be kind and responsible human beings.

Our students have done us proud by winning laurels by bagging University ranks and awards in inter-collegiate cultural and sporting competitions, film-making contests and photography. Moreover, they have gone on to build flourishing careers in their respective fields.

A warm welcome to The Oxford College of Arts, a learning environment for students to grow and get ready to face the real world!
Late Sri. S.Narasa Raju