BIOCHEMISTRY

Extra-curricular activities
The Oxford College of Science Organizes Personality Development Program
Speaker: Mr. Talha Chowdhry
Topic: Development of Effective Communication Skills

Topic covered : WHAT ARE SOFT SKILLS?
Soft skills are important for everybody to learn, for both their personal and professional life. They refer to a set of attributes that every working person needs to help develop their career. They are different from hard skills, which refer to trade skills and subject matter expertise- like programming, accounting, financial analysis, or chemical engineering- any specific knowledge or skill you would need to perform your job. Soft skills include leadership, interpersonal skills, critical thinking, problem solving, and many more. They play a huge role in your career development, so it is important to learn and progress in as many as possible. I have assembled a few of the most important soft skills you should really work on right now.
LEADERSHIP SKILLS
COMMUNICATION SKILLS
NUMERACY SKILLS
RESEARCH SKILLS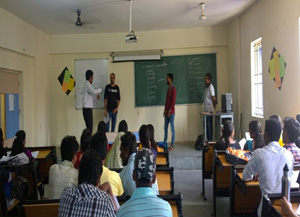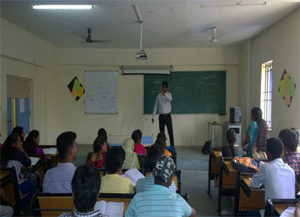 Science exhibition-Biochemical Constellation -2018
Science exhibition and enrichment program is very much useful which helps the students to understand the topic and showcase their talent. Programs like this help students in boosting their skills , confident level, leadership qualities and much more.

The department of biochemistry the oxford college of science way back in 2k10gave a start at this note, and with a team effort emerged ''Biochemical constellation'' an exhibition which provides a platform to experience galaxy of aspects of biochemistry and science.

This was the 8th 'biochemical constellation-2k18' organized where the themes chosen for this season were ''Biochemistry in daily life'' for 2ndsemester students," food biochemistry" 4th semester, ''Forensic science'' 6th semester students. The uniqueness of this exhibition is all the UG students of biochemistry will participate which is generally held in the month of Jan/Feb. Each year a new theme is set for the exhibition.
The best exhibits are selected by the judges and students and rewarded for their effort in model making ,working models ,charts with medals (Gold ,silver, bronze) and certificates.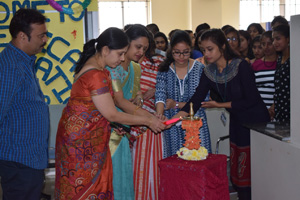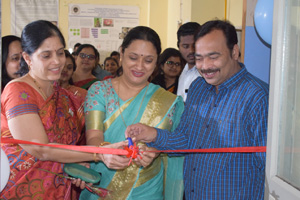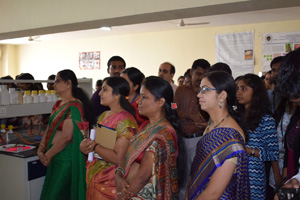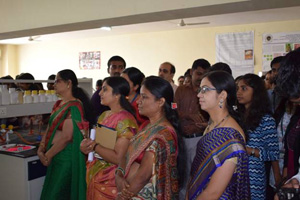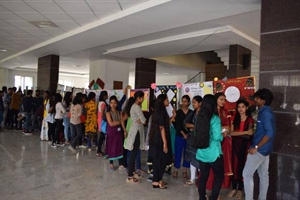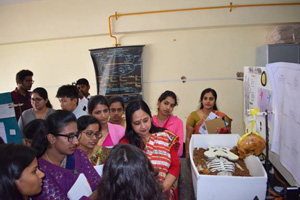 Celebration of Children's Day 2014
Not to forget every child is the boon to our country. In order to encourage the need and talented children our students along with the support of faculty members visit a nearby orphanage 'Samarthana' every year and celebrate children day by distributing food, clothes and books. A photo shot at the eve for the year 2013 - 15 is presented below.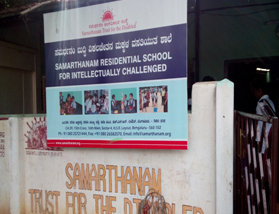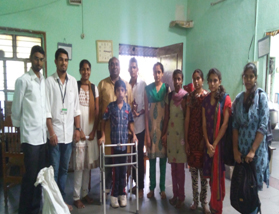 Science Exhibition 2015
"Biochemical Constellation" – the science exhibition for the year 2015 came with three different themes for B.Sc. students. Bonding in Biology – II Sem., Allergens – IV sem., Health Care- VI sem.
SCIENCE EXHIBITION- "BIOCHEMICAL CONSTELLATION-2014"
Extra-curricular activity is a program or out-of-class activity very much required for the better understanding of abstract concepts in science which are made concrete. The curriculum-related learning and character building experiences are accomplished here. The students tend to develop scientific attitudes and inquisitness into various aspects of science. "Science exhibition" is one such extra -curricular activity, a tool which would fulfil the above objective.

The Department of Biochemistry, The Oxford college of Science way back in 2010 gave a start at this note, and with a team effort, emerged "BIOCHEMICAL CONSTELLATION" an exhibition, rightly named so, which provides a platform where students have hands on experience and venture through the constellation or galaxy of varied aspects of Biochemistry and science in general. Walking onward, the department has reached one of the milestones. All the undergraduate students of Biochemistry take part in "BIOCHEMICAL CONSTELLATION", which is organized in the month of January- February. Each year a new theme is set for the exhibition. I, II and III year students work on different themes.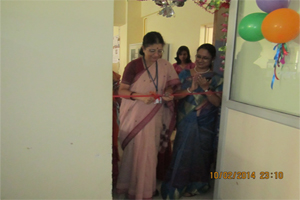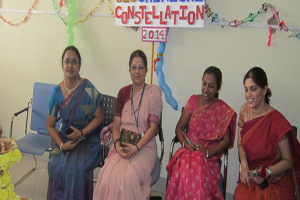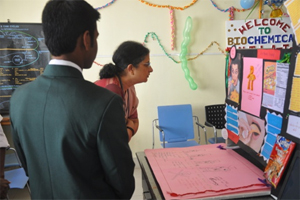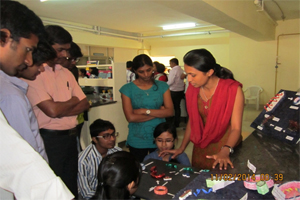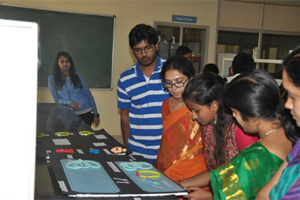 One Day Free Eye Camp
Organised by Department of Biochemistry In association with Agarwal's Eye Hospital
Date 25th February 2014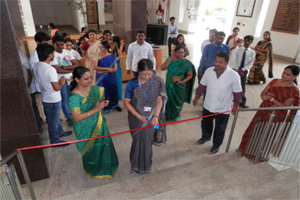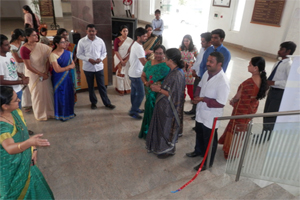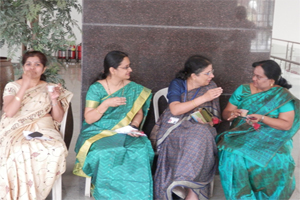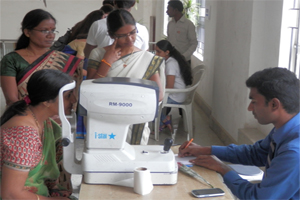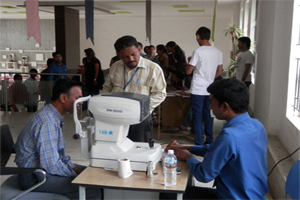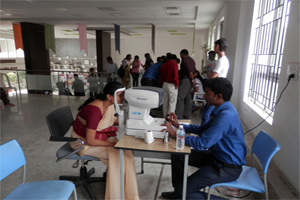 Fresher's welcome 2013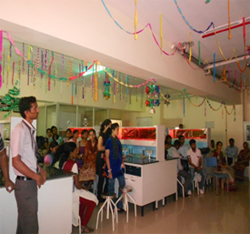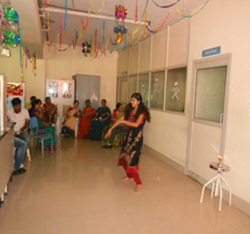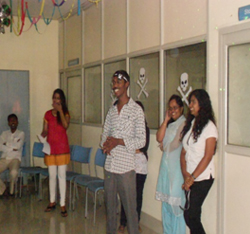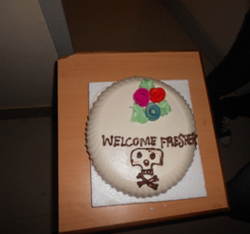 Teacher's Day Celebration 2013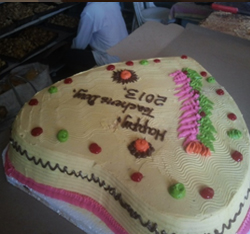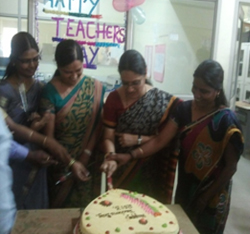 Department's Ayudh Puja 2013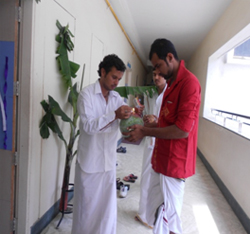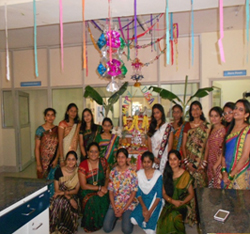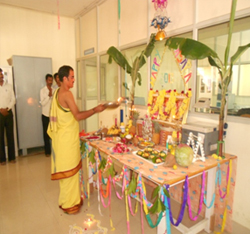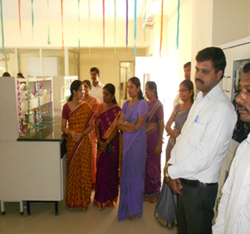 Intercollegiate: Oxfo-Ignite 2013 Collage competition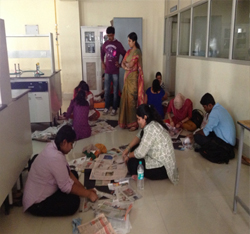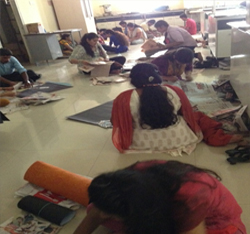 Sports-Cricket Team

Inter-Departmental Competition

Fresher's Welcome

Farewell Party

Ayudha Pooja

Extension activities : Free Eye Camp In- association with Vasan Eye Care Hospital