Dear Student/Parent/ Guardian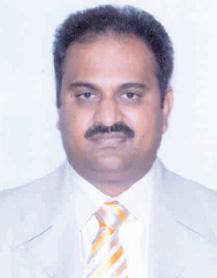 Journey of success needs the tools of honest efforts, preparedness and foresight. As institutions, we try to identify, nurture and encourage the talents, skills, and abilities of each student, so that he/she is able to reach greater heights.
Its my proud privilege to bring to your attention that, The Oxford College of Science has been Accredited with '
A'
grade by
NAAC
and Accredited by International Accreditation Organization (IAO).The college has been ranked first among private colleges in Bangalore for the Fourth consecutive year and the Department of Biotechnology is rated as one of the best departments in India and ranked No 1 in Karnataka rated by India Toady and Biospectrum respectively. As an organization, The Oxford College of Science combines scientific, managerial and research skills to impart a set of values to its students. Our aim is to make them industry ready and a person with life skills.
The Oxford College of Science has adopted a dynamic, creative and communicative approach in education, research and development. Since science covers the broad field of knowledge that deals with observed facts and the relationships among these facts, faculty aims at facilitating the opportunities for the students and helps them to explore the world of these facts and their relationship. Keeping abreast of modern developments, the college is constantly restructuring itself and renovating its physical infrastructure as well as its research and education facilities. Our aim is to motivate and empower the students to be learners and critical thinkers throughout their lives.
"Time is the richest treasure, so take care of every single moment and spend it wisely and well".

Sri S. N. V. L. NARASIMHA RAJU
Executive Director, The Oxford Educational Institutions