Activities
---
Won I Prize in the CMR NATIONAL LEVEL CROSS EXAMINATION COMPETITION held on 1st and 2nd April of 2011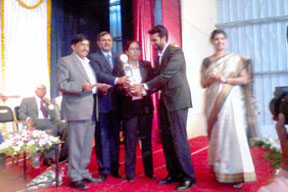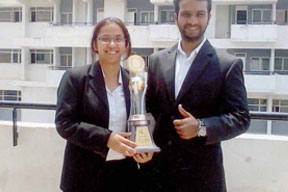 Our College encourages the conduct of various curricular & extra-curricular activities. The events which are taking place every year are as follows.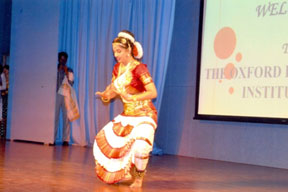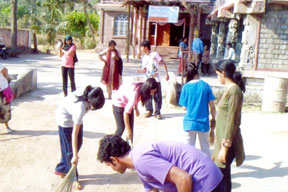 Legal Literacy.
Legal Awareness Programme
Talk and Interactive Sessions
Fresher' Day
Teachers' Day
Saraswathi Pooja
Ethnic Day
Cultural Activities
Farewell Day
Inter College Cultural Competitions.
Sports
NSS
Moot Court Society:
"Mooting is the oral presentation of a legal issue or problem against an opposing counsel and before a judge. It is perhaps the closest experience that a student can have whilst at College of appearing in court."

"Lex Resurgut"

In the memory of Late Shri.S.Narasarajugaru

Founder Chairman The Oxford group of Institutions
Infrastructure available for Moot Society:
Well established Court Hall

Best practicing advocates train the students.
Transparent selection process

Free access to internet.

Well furnished Court Hall
Legal Aid Clinic:
The object of Legal Aid is to make the students to understand not only the theory of Law but also the social realities of life. Students are sent to identified villages only after they are well trained as how to do the empirical work by competent authorities regarding the various welfare legislations passed by the state for the welfare of the people. The Legal Aid Clinic aims at,
Translating welfare laws and other laws in a language known to the people in adopted villages.
Conduct Legal Aid Camps

Release a hand book on legal literacy programmes.

Conduct follow up camps to solve the unsettled problems of the earlier camps.
Cultural Club:
The aim of the cultural club is to bring out the talents of the students and help them to realize their goals. In order to achieve this, the events that are conducted are,
State Level Inter Collegiate Cultural Fest

Inter Class Dance Competitions

Inter Class singing competitions

Fancy Dress/ Traditional Day Programmes

Rangoli and Flower Arrangements Programmes
Placement Cell:
The object of placement cell is to escalate the information and to broaden the horizon of students as to career opportunities in Law. Students are also trained and guided to face competitive Examinations.Once in a Year campus recruitment is conducted for the benefit of students.
Sports:
In order to have a healthy body in a healthy mind a number of sports activities and competitions are conducted under the guidance of sports Director like Foot Ball, Cricket, Throw Ball, Ball Badminton Chess etc.
National Service Scheme:
Serving the society while prosecuting the studies enables a student to understand the hard social realities of life and makes him a perfect human being. With this moto N.S.S. Unit of Oxford College of Law is conducting a number of Extension activities to develop the personality of students.