NSS
Committee Members
Dr. Tapal Dulababu, Principal, The Oxford College of Business Management
Mr. Mariswamy, NSS Programme Officer
"Not me but you"
The motto expresses the essence of democratic living and upholds the need for selfless service and considerations towards fellow human being.
It underlines that welfare of an individual ultimately depends on the welfare of the society as a whole and therefore the aim of NSS is to demonstrate its motto in its day to day activities.
NSS volunteers work hard day and night to ensure that everyone in the society who is needy gets every possible help from NSS so that they can also reach their standards and lead a life of dignity.
Profile
Student members:
University sponsored unit: 50 members
Self sponsored unit: 50 members
Faculty members: 05
Activities
Maintaining the greenery of campus
Adoption of village
Visiting and helping the orphanage and old age home
Free Blood check up & Blood donation camp
NSS special camp
Free eye care and donation camp
Health awareness camps
Conducted a peace awareness rally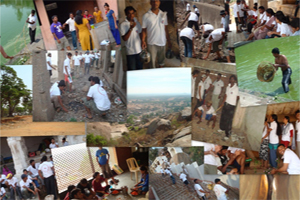 Adoption of Village
Village name: Shivaganga
Taluk: Nelamangala
District: Bangalore rural
State: Karnataka
We regularly help Samarthanam - the orphanage in
Teaching the students
Digital library conversion
Weekend activities
Special coaching classes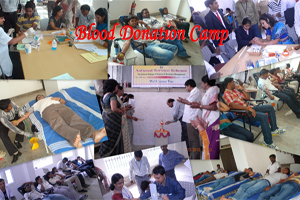 NSS of The Oxford College of Business Management in coordination with Rashtrotthana Blood Bank conducted a "Blood Donation Camp" in the HSR Layout Campus. It was conducted to create awareness among the students.
NSS maintains the voluntary blood donors register to help the needy. In this way it regularly helps hospitals like:
Jayadeva Hospital
Satya Sai Hospital
Narayana Hrudayalaya
Kidwai Institute of Oncology
NSS Special Camp
NSS yearly once conducts special camps in the rural areas. The aim of the camp is to understand the rural people and to interact with them. By this the students will get the knowledge of different cultures.
Cleaning the village
Teaching the importance of hygiene
Conducting the medical camp
Distribution of medicines
Cleaning historically important places
Interacting with the village school children
"Eyes are precious do not burn or bury them pledge your eyes so that your eyes can see the world even when your not here"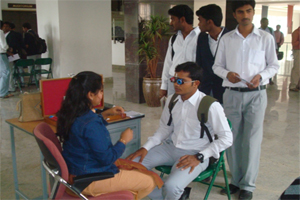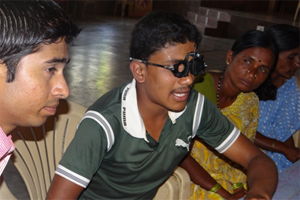 Highlights of 2012 NSS Camp
Eye Check Up Camp
Blood Donation Camp
Spectacles given to school children at free of cost
Nearly 25 patients are listed who are suffering from Cataract to be operated
Igniting light to their life

Community Activity

Health Awareness
Diabetes - The most occuring disorder

Peace
To spread the message of peace on the day of Ayodhya Verdict
Future Plans
To adopt some more villages
Encourage the government school children
Tie up with NGO's
Making the surrounding area plastic free